By Nicole Gordon
Want to travel to Africa this summer? Bring the cuisine to your kitchen instead! We have gathered five fabulous recipes that will have your kitchen smelling heavenly. You can find certain spices and tools at a local African grocery or a supermarket. Don't let these recipes fool you with their simplicity, they are packed with flavor and can be customized to taste. If you prefer beef in a dish, you can substitute beef! If you'd like to use tofu, you can do that as well for a plant-based protein option.
This dish is commonly served with fufu, which is the perfect way to start using your hands when eating. Making your own fufu and stew is much more simple than it looks.  Pounded yam is a common staple as an accompaniment to stews and soups.
This flavorful dish will keep you satiated with the addition of injera's sourdough-like taste? What is injera, you may ask? It is a staple bread product of Ethiopian cuisine made of teff flour.
You think that we would forget one of the most controversial dishes up here? Jollof is easily one of the most controversial topics of the Diaspora. We have slipped in a Nigerian recipe, don't tell anyone!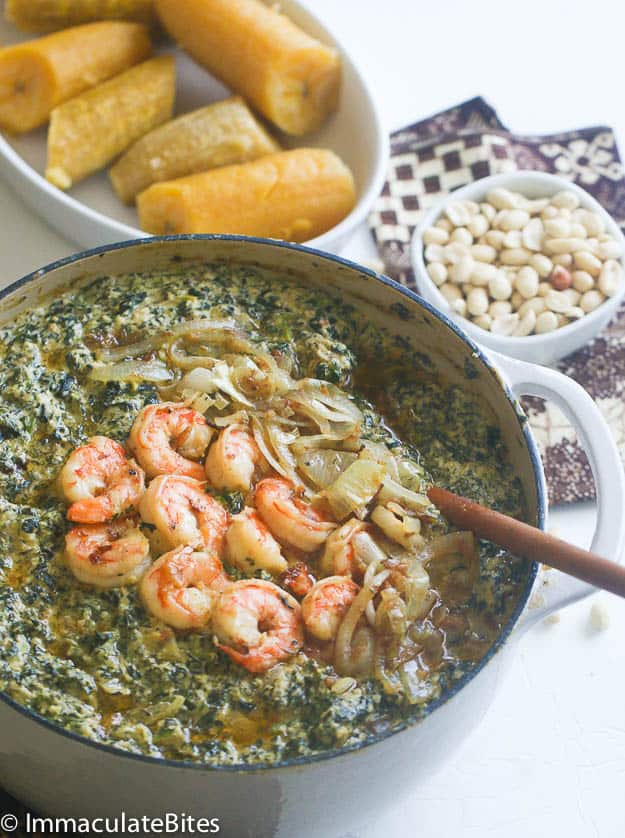 Ndole is a dish typically made with bitter leaves but can be substituted with your favorite leafy green. It's so flavorful that you won't even notice the abundance of spinach from the recipe!
South African Three Bean Salad
Take a crack at this three-bean salad from South Africa and it will make the perfect side for your cookout this summer.